We partnered with one of the architect of French rap and leader of the group IAM, Philippe Fragione, better known as his stage name Akhenaton, on a limited edition Bradley silhouette.
Offered in a white color way, the Bradley AKH is handcrafted in a certified tannery with Italian Nappa leather, a nod to the rapper's roots of Naples, Italy.
Numbered for exclusivity, signed and inscribed with the lyrics "Chaque jour est une grande date, on met les grands rêves dans des grandes boîtes", the Bradley AKH also comes in eco-friendly packaging like the rest of the brand's collection.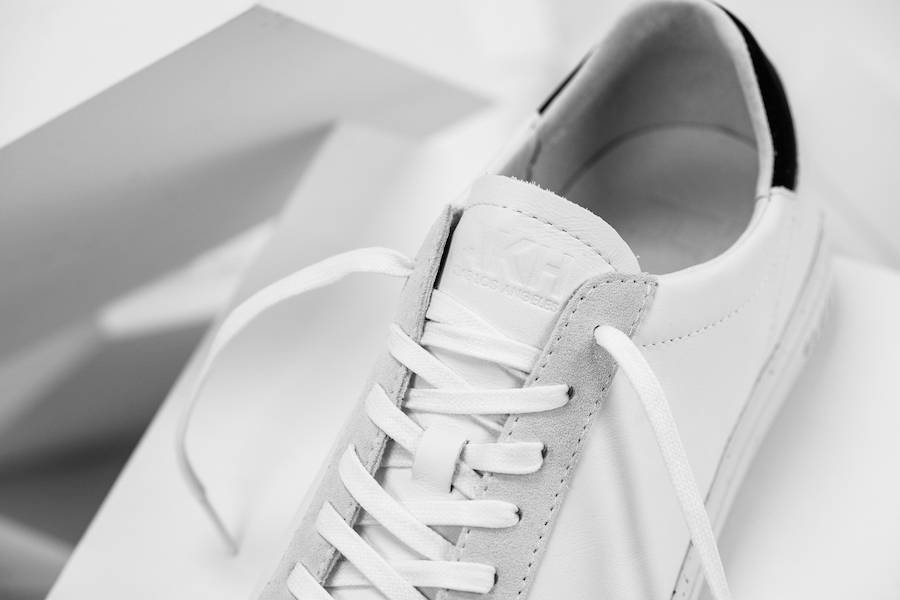 Retaining our brand's commitment to quality, comfort and versatility, the Bradley AKH features an SP (Standard Premium) outsole made from recycled rubber, molded EVA insole, and black nubuck heel reinforcement with an AKH - Los Angeles signature.