CLAE PERSPECTIVES: BRIAN & JESSIE DE LOWE
Power couple Brian and Jessie De Lowe are two entrepreneurs who both specialize in people living their best lives. For our latest edition of Perspectives, we talk to Brian about his day-to-day role as the President and Co-Founder of Proper Hospitality and Jessie, who works with both individuals and some of the largest organizations in the world as a manifestation advisor.
I think it's safe to assume that you both have incredibly busy lives, both as entrepreneurs and parents. What's a typical day like for the both of you and how do you balance it all?

Our day begins with a very early morning cuddle session with our two girls, Amelie and Lucia. Brian so kindly makes me a decaf oat milk latte and brings it to me in bed before he heads out to an early yoga class. I make breakfast for the girls, pack lunch, get Amelie ready for school, and drop her off before heading to my yoga class. We have a nanny come most mornings until Lucia's nap, so I have to be super productive to get everything done before Lucia wakes up.
Brian works out of our home, goes to various meetings (both locally and in LA), and I work from home as well so we see quite a bit of each other. Part of the incentive of moving to Montecito was to get to spend a lot of time together as a family, and it's really nice to have that be at the forefront of our values. If I haven't seen him all day, I know I can lure him out of his office for a few minutes with the smell of homemade banana bread or some other delicious snack…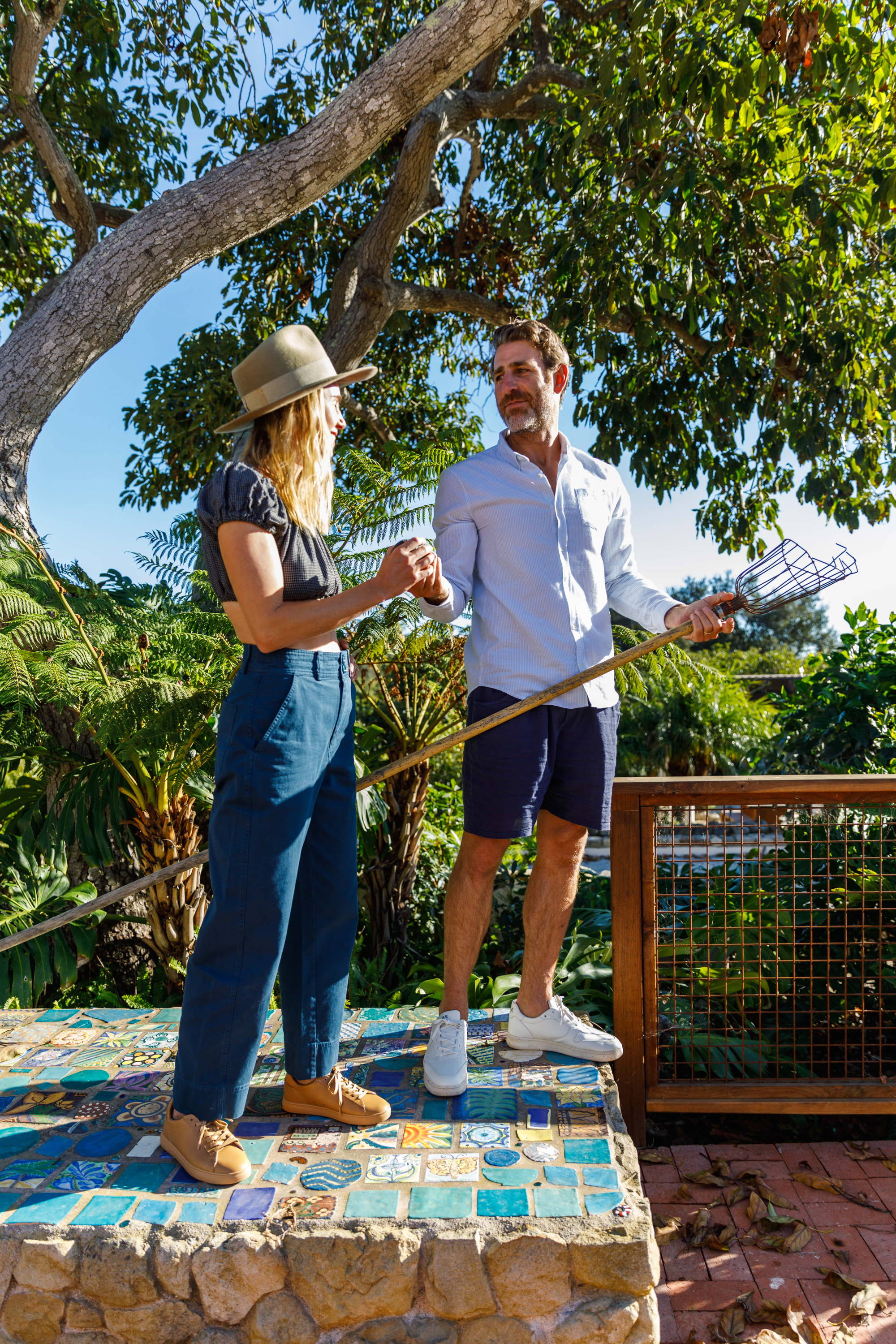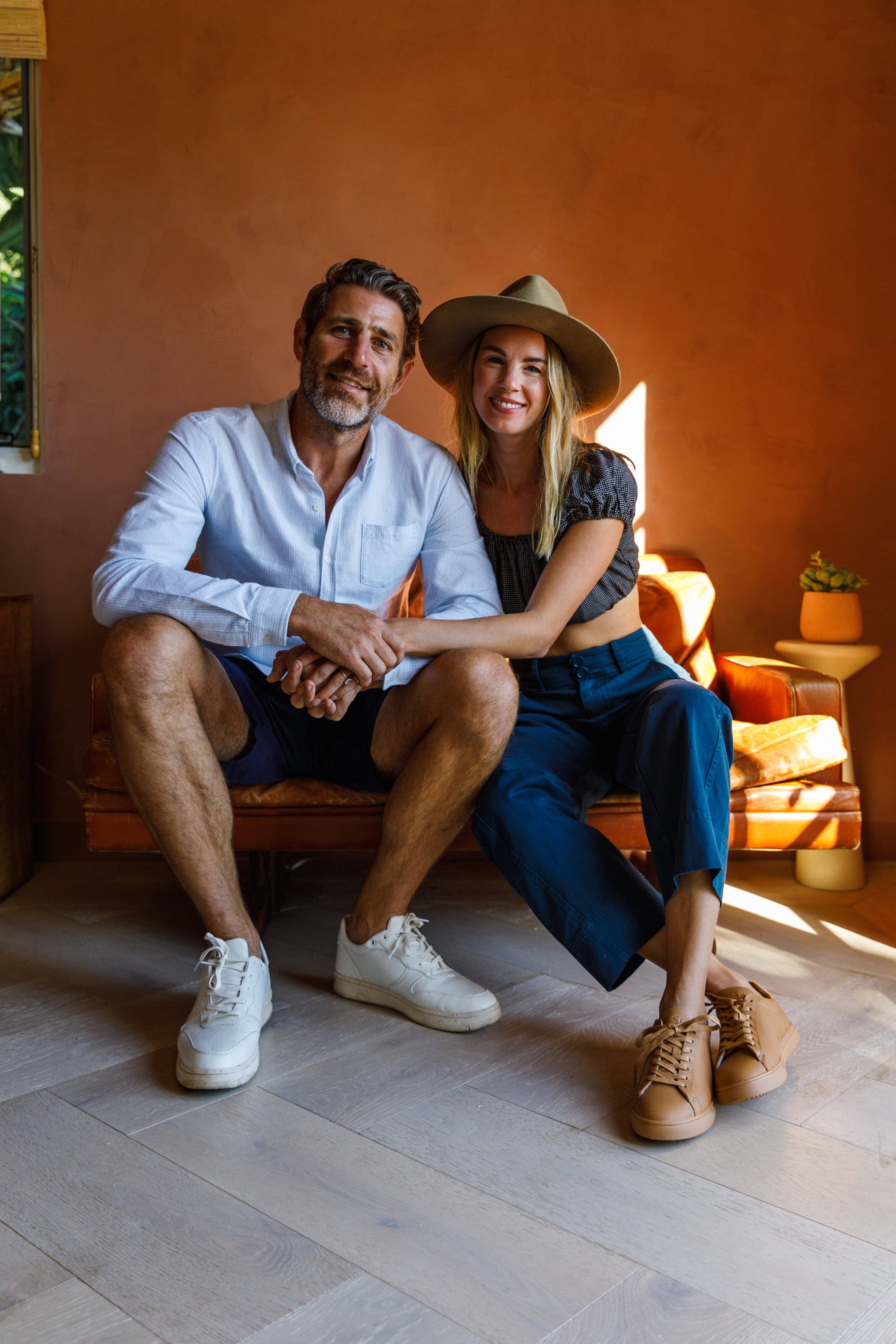 You
recently built your dream home in Montecito, California. And I feel like there may have been an interesting dynamic between you two on what the perfect home would look like through each of your individual lenses. How much of that collective experience went into bringing your perfect home into fruition?
Believe it or not, we have the same exact taste in almost everything. From food to music to people to design. We were pretty much 100% aligned on our vision and fed off of each other for inspiration. Our designer partners at House of Honey were shocked that we were on the same page every step of the way… apparently that is very rare :)
What was it about Montecito that convinced you to call it home?
Montecito has everything we love about California: the perfect weather, amazing nature, world-class hikes and beaches, insane fresh produce, and a laid-back, effortless, healthy way of life - without any of the traffic, chaos, and stress that we experienced in LA. We knew we wanted to raise our family in a small town with a close sense of community, a feeling of safety and good values— we looked far and wide, including even in other countries, and it was crystal clear for us that Montecito was everything and more that we had been dreaming of. It is truly a perfect home base for us.
I imagine there's a generous amount of consumption when it comes to finding inspiration for both your personal and professional lives whether it's books, design, or travel. What's grabbing your attention these days?

We are forever inspired by the world around us and both incorporate that inspiration into our personal and professional lives.
Lately, our obsession has been travel related, as we have been planning a trip to Europe for a summer beach vacation so we have been immersed in research of cool cultural activities, restaurants, cafes, beaches, etc. We can't wait to get there in a few weeks to experience it first-hand but have already been inspired by what we've seen so far.
We are headed to a Kid Francescoli concert in LA tomorrow night which we are really excited about. It's a band we stumbled across a few months ago and love. We always have music playing in our home, whether for little dance parties with the family or when hosting friends.
The both of you are definitely on your feet quite a bit, which pairs of CLAE are you wearing today?
Brian switches between the Bradley and the Malone
Jessie lives in the Bradley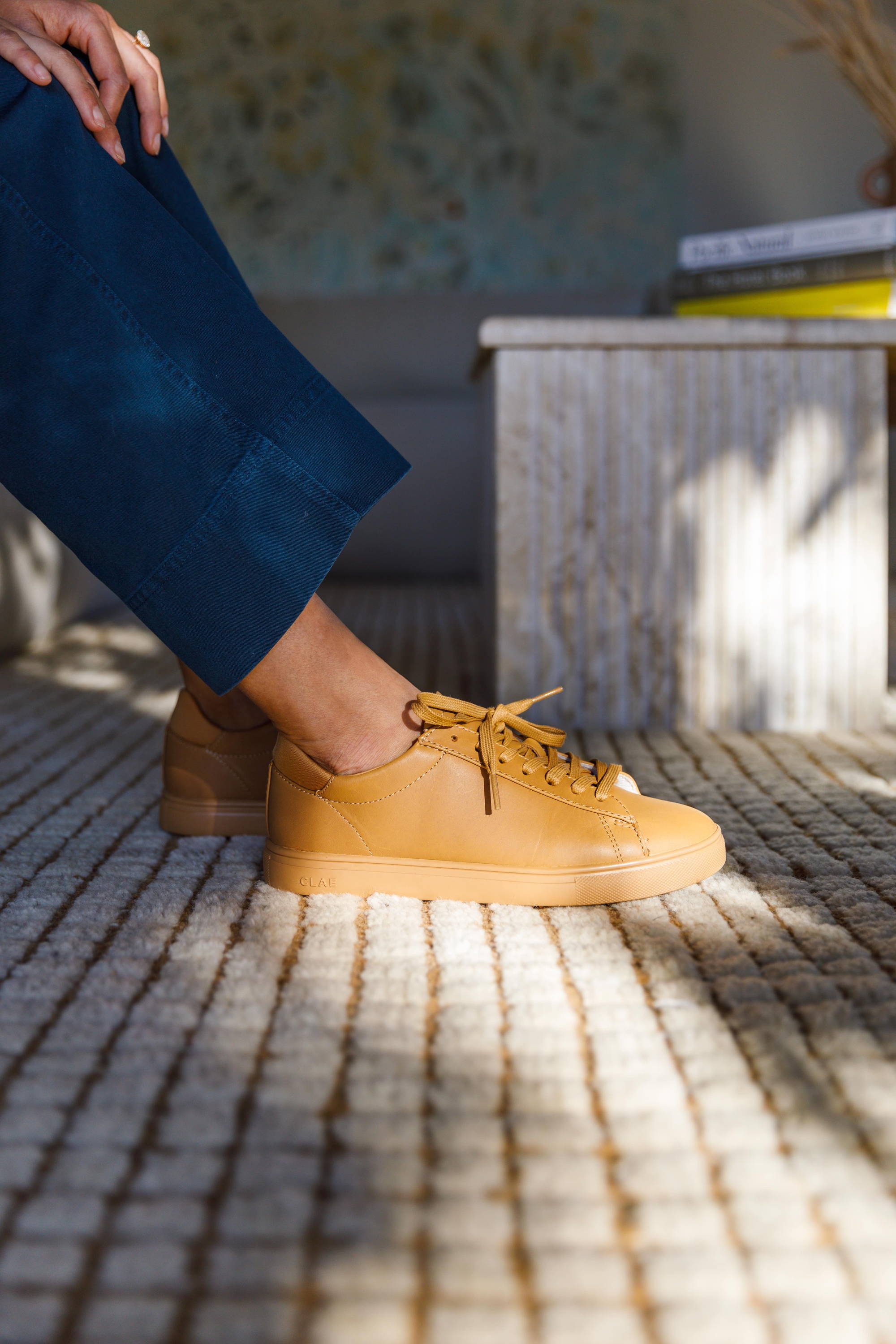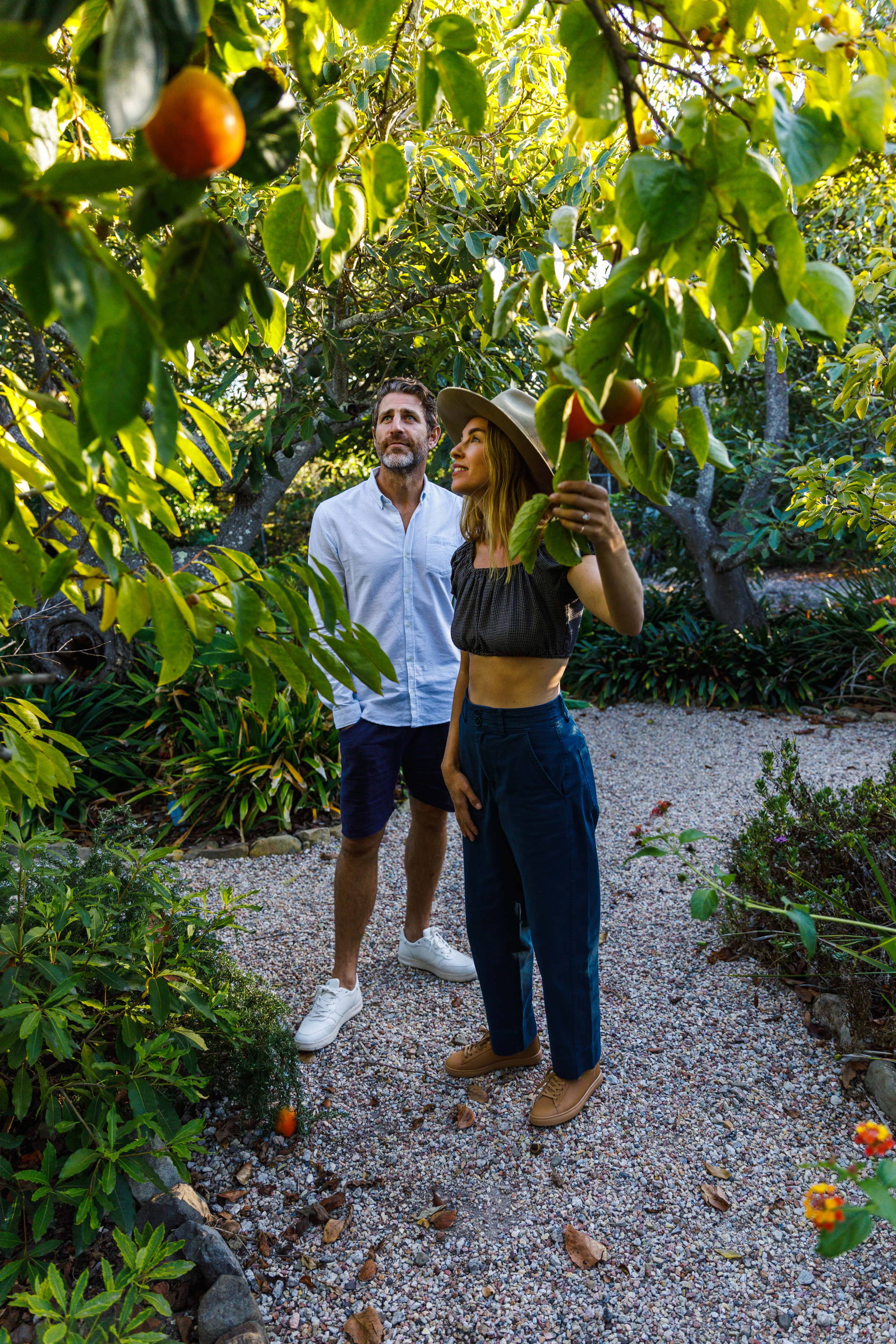 Give us the De Lowe guide to Montecito. Best eats? Coffee? Shops?

The nice thing about Montecito is it is only 5/10 minutes from Santa Barbara, so we can take advantage of all the amazing spots there as well — Some of our favorites from Montecito/Summerland/Santa Barbara:
Oat Bakery - The most delicious organic breads and pastries made by beautiful babes in the cutest setting. Don't miss the hygge bun!
Jake and Jones - Best women's boutique!
Field and Fort - Wonderful cafe and boutique. The mixed green salad with a scoop of chicken salad, an iced oat milk latte and banana bread for dessert is the go-to order.
Sacred Space - The crystal shop of dreams with an incredible garden to sit, meditate and relax in the back.
The Well - Amazing outdoor furniture and home goods .
Merci- Casual, delicious lunch and treats.
Bettina- Pizza that rivals any in LA or NYC
San Ysidro Ranch for a special, romantic date night.
Honor Bar - Best fried chicken Sandwich.
Bibi Ji - Innovative Indian food and amazing natural wines.
Third Window Brewery - Great atmosphere and the best weekend smash burger of your life.
Flor de Maiz - Delicious upscale Mexican with a view of the water.
Brophy Brothers - A classic seafood spot at the pier. Best fish and chips in town.
Santa Barbara Seafood Market - The best poke and fresh uni!
And a bonus question for you, Jessie. I think I'd be doing our

readers a disservice without asking for a little sage advice you can leave us all with?
You are destined to become the highest, best version of yourself- it's literally in your blueprint. You need to nurture yourself in order to expand into your full potential, just like you would care for a plant, you need to make sure you are in an energetic environment that supports you to thrive. Pay attention to what makes you feel expansive and what makes you feel contracted — try to fill your life with the people, places, things, thoughts and beliefs that EXPAND your energy — and choose to release your attachment to the people, places, things, thoughts and beliefs that have you playing it small or contracting.
Sign up for my online manifestation course :)
https://thedreamcatchercourse.mn.co